MY dune buggy project.......
Posted:
Tue Nov 27, 2012 12:26 pm
First of all, I must say, Faron has a huge jump on me as far as the fiberglass buggy progress goes. Nice job Faron!
I have just started my project and I am the third one to start it and hope I am the one to finish it. I got the project on a trade for an antique gas pump, so I don't have cash money in the car yet.....It came with 3 transaxles, 2 motors, and the guy parted out 3 bugs so those parts came along. it also came with a Ghia disc brake front end and chrome Porsche wheels. The pan was shortened very poorly and I had to fix the welds and try to get the body to align better. it is not quite right, but better that before. I built a 1" lift kit while repairing the pan because of a front shock tower and body conflict. this is my 3rd week on it and I am about done with the pan. I have replaced all the brakes, lines and hoses. I am not looking forward to doing the fiberglass work since I do custom metal fabrication and fiberglass is not my thing.....but I am fixing to learn! I am a long way from being done, but plan to have it together by March or April god willing and the creeks don't rise. I will keep ya posted on the progress.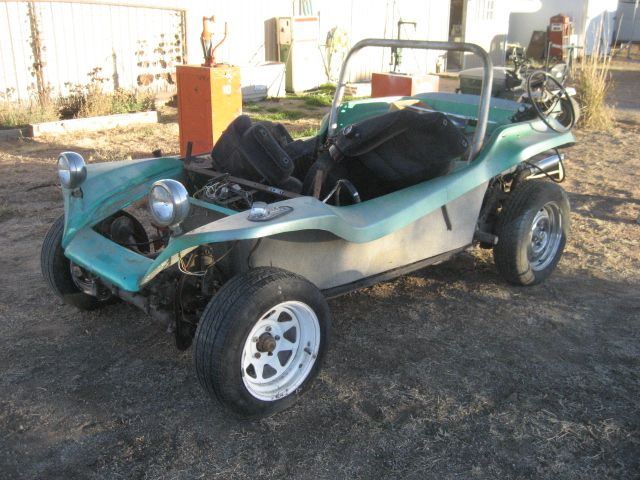 Later